The brutal road race, according to Daniel Martin of Ireland, at the recently concluded Rio Olympics was one of the toughest that Geraint Thomas raced in his entire life.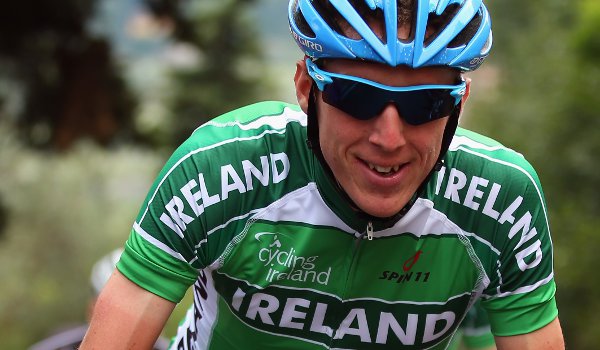 The Welshman was within striking distance of claiming an Olympic medal on the Rio roads. The 147 mile road race at Rio had a lot of twists and turns, but none like the fall that Geraint Thomas had just a few miles before the finish line.
The descent from the top of the last five mile hill climb was filled with hairpins and this is where Henao and Niblai crashed. The Thomas group was closely following them. It was a piteous sight to see the two time Olympic champion Geraint Thomas lose his balance and crash too. This gave the eventual winner Greg van Avermaet and Jakob Fuglsang the opportunity to chase down the leader of the race Majka in the final few miles. Thomas was bruised and devastated by this accident, but he did not let the accident get over him. With the pain and torn clothes, he got up, picked up his bike and started to continue the road race.
If the accident had not taken place at the crucial juncture, we could have seen Thomas end up with a podium finish. He rode home with bruised back and front in the 11th place and was followed by his friend Chris Froome. This shows the determination and the fighting power of Thomas and despite all odds, he completed the race and that too in the 11th position.
He later said that he was devastated at not winning a medal for his country. He thanked all is well wishers and supporters for their support during the hard times and was happy to have completed the race in pain and despair. The fighting spirit of Thomas was appreciated by his fellow racers and his fans.